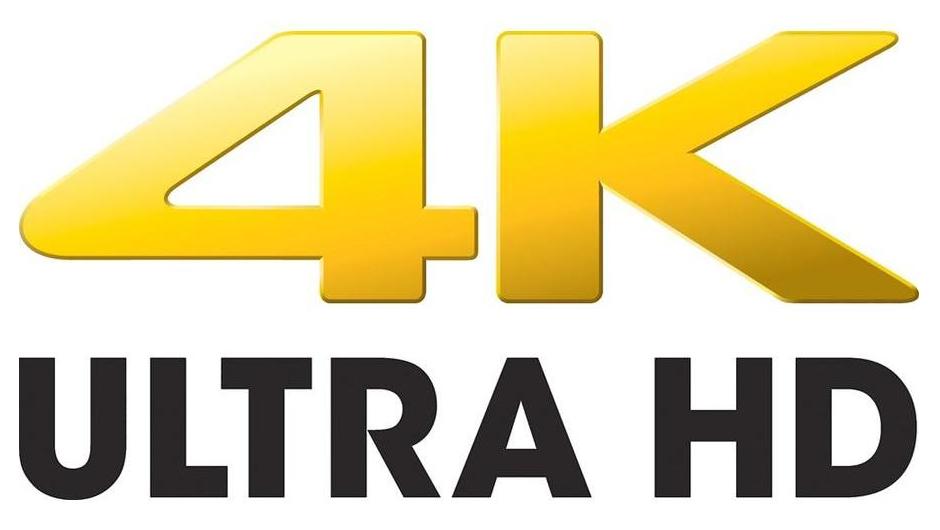 If you've run across ads for new TVs in recent years, you've probably heard the term "4K" thrown around like it's the answer to everything you've ever wanted. And in some ways, it is. 4K is pretty much the cutting edge of quality when it comes to watching video entertainment at home. And, thanks to advances in technology, you are likely to find even modestly priced TVs these days that can handle 4K.
But there are no TV networks broadcasting in 4K, except for Foxtel which launched its 4K live channel last year. So what's the big deal about getting a 4K TV, then? Well, it's all the other content you view on your TV that does support 4K. Video games, if you have the right game console. 4K Blu-ray discs, if you have the right player. And the big one – all the major streaming services in crisp 4K delivered straight to your TV. Making your streaming shows and movies an almost cinema-like experience.
But what exactly is 4K? How do you stream Netflix, Stan and Amazon in the format? And do you need to spend a little more on a TV that can fully take advantage of what 4K has to offer? Read on for all the answers!
What is 4K?
What the TV manufacturers refer to as "4K" is actually a format known as Ultra HD (or UHD for short). The "4K" designation comes from the count of the number of pixels (dots) that make up the width of the image. The format used to edit and master modern movies has 4096 pixels making up the width, which is the computer equivalent of 4000 – 4K, in other words. Because of the slightly different screen size of home TVs, UHD 4K crams 3840 pixels across the screen, and 2160 of them from top to bottom – twice as many in both directions as the HD you know from Blu-ray discs or HD TV. The result is a picture made up of an astonishing 8.2 million pixels, compared to about 2 million for HD.
What this means is an incredibly detailed picture no matter how close you sit to the TV or how big that TV is. It's not the eye-popping leap in detail that you might remember from the first time you saw something in HD compared to an old DVD, but it doesn't take long to notice the sheer clarity of it. And that's aside from the other benefits.
What makes 4K Content Better?
Of course, if you go out and spend thousands on the biggest TV you can find, you're going to quickly see the benefits of 4K. It's the same format used for top-end cinema screens, after all, and is tailor-made for giant TVs or home projectors. On a modestly sized TV – say, 55 inches – a well-produced 4K film or show will look like the best HD you've ever seen. That's at the very least. If the material is truly high quality, you'll notice the clarity and fine detail beyond anything you've experienced before.
It's very true, however, that the bigger the screen, the more noticeable 4K's resolution advantage becomes. 65-inch TVs (and larger) really start to bring the "wow factor" into 4K (though sitting nice and close to a smaller display provides plenty of wow!) and when you add 4K Blu-ray discs to the mix there are also advantages in the audio department. Dolby Atmos offers extremely high-quality audio tracks being used on many of those discs.
But the real advantage with 4K – at all screen sizes – comes with its support for a feature known as HDR.
Increased Colour Space
Part of the 4K standard, HDR lets your TV display pictures with a vastly increased "colour space" – the range of colours that can be displayed – and "dynamic range", which is the difference in brightness between the darkest blacks and the whitest whites on a screen.
The idea is to try to capture a range of colours and brightness that more closely matches what we see with our eyes in real life and to do that, your TV not only needs to support HDR (most current 4K models do) but also needs to be up to the challenge. HDR needs one of two things – a TV that can display deep blacks with no light shining at all (OLED TVs are brilliant at this) or one that can ramp up the brightness to epic levels when it needs to display the whitest of whites (like a camera looking into the sun, for example, and a speciality of LED-lit TVs). It's all about the range of brightness between dark and bright that a TV can do.
New Viewing Standard
Done well, HDR really has that "wow factor." Images seem almost three-dimensional and the colours are vibrant and super-realistic. And for special effects HDR can be spectacular, too – just check out the opening credits to the recent season of the Netflix show Stranger Things, for example.
In the streaming world, HDR is well supported by Netflix and Amazon Prime at the moment with Stan recently following suit.
Streaming TV & Movies Plans
---
---
---
---
Last audited 07 July 2020
Streaming in 4K
4K streaming isn't for everyone. After all, some just want to binge-watch a series and enjoy the story without caring too much about the picture quality. But for those that want the best picture that streaming can deliver, 4K requires you to have a few essentials. And while they don't necessarily come cheap, prices have already dropped to the point where 4K is accessible to a lot of people.
4K streaming subscriptions
Overlooked by many, this is crucial – to stream 4K on Netflix and Stan you need to subscribe to their respective "premium" plans (which also have the side benefit of allowing you to stream on more screens at once). Without switching to a premium plan, your streams will be limited to 1080p HD.
Netflix's premium plan costs $17.99 per month, while Stan's costs $17. Amazon Prime, meanwhile, includes 4K streaming in its base plan at no extra cost. With all three services, you'll know if you're good to go for 4K as their apps will detect that you can stream it and start showing you 4K categories and items.
4K enabled TV
Obviously, you'll need a TV that can display 4K images. These come in sizes ranging from 43" right up to 85" monsters, with prices starting around $800 and heading up into the $15,000 range for the huge top-end displays. Go for a name brand and shop within your budget – but bear in mind that not all TVs at the same price point are created equal. For HDR, you'll want either an OLED TV (LG's are superb) or an LED LCD with "local dimming". Many TVs support HDR but not all of them are great at displaying it.
4K-capable streaming device
You'll also need your streaming device to support 4K – though with most modern smart TVs having the key streaming apps built-in and ready to go at 4K, that's less of an issue. For external devices you can choose from the Apple TV 4K, Google's Chromecast Ultra or the Telstra TV 3; Foxtel's recently released Foxtel Now box also does 4K. Which previously came without Netflix support, but thanks to their recent partnership Foxtel subscribers will have access to 4K Netflix content on the new iQ4 Box with a brand new remote to go along with it.
Watch movies in amazing 4K HDR with Apple TV 4K
Stream your favourite tv shows and movies with Apple TV 4K. Play Apple Arcade games for $7.99 per month!
4K Game console
If you have a current-generation game console you may already have a 4K streaming device sitting right there under the TV! Sony's Playstation 4 Pro was built with 4K in mind and supports all the major streaming apps, as well as games in 4K and HDR. Microsoft's Xbox One, meanwhile, is a surprising little budget 4K powerhouse – it can't play 4K games, but it supports 4K and HDR for streaming and comes with a 4K UHD Blu-ray drive so you can play Ultra HD discs as well. Available for under $300, it's an excellent 4K streamer and player (as is its big brother, the Xbox One X, but that will set you back more than twice the price).
Blu-ray player
Some Blu-ray players support 4K streaming even though they can't playback 4K discs. If your player has menu options to output in 4K, chances are it can do 4K streaming. Ultra HD Blu-ray players all handle 4K streaming beautifully, as you'd expect, but they're not cheap.
Best Hardware Deals for Streaming TV
Last audited 9 June 2020
How much internet do I need for 4K content?
There's no getting around it – 4K is pushing four times the raw image data down your internet connection and therefore needs a faster connection than HD does. However, thanks to advances in video encoding, it's not as bad as you'd think. Netflix's 4K streams come in at least two bitrates, with the lower one able to be comfortably streamed even on ADSL connections of around 11 Mbps. Even their highest rate caps out at just under 16 Mbps, so as long as you have a solid connection, you're going to be fine.
4K streaming uses a lot more data. Think around 5GB for an average show on Netflix, or around 7GB per hour. Stan and others use even more. If you're on an unlimited data broadband plan, it's no big deal. But if you have a monthly data limit, take the hefty data needs of 4K streaming into consideration!
Internet Speeds for 4K content
Stan, Amazon and especially YouTube tend to use higher data rates for 4K, and for them, you'll have a better time with a 25 Mbps or faster connection.
iTunes, meanwhile, sits somewhere between those two in terms of data use – but it's worth noting that as of now, you cannot pre-download a 4K iTunes movie before you watch it – it has to be streamed. The Apple TV 4K does have a setting to force the device to not start playback until it's buffered enough of the movie to deliver the full 4K, though.
Which streaming services offer 4K?
Netflix
Netflix has a ton of 4K content – including many of its original shows and movies, network TV shows, even some classic feature films – and a large number of them are in HDR as well. Netflix supports both current HDR formats – HDR10 and Dolby Vision – and chooses the one that best suits your TV. If you were on the fence about those extra dollars for the Netflix premium plan for 4K, don't worry – you more than get your money's worth!
Stan
Having only very recently introduced 4K streaming, Stan has a very small 4K library right now. Its in-house shows Wolf Creek, Romper Stomper and No Activity are amongst them, along with a few feature films and selected shows like Breaking Bad and Transparent. It's early days yet, and we'd expect Stan's 4K library to expand quickly – hopefully along with HDR support. In the meantime, the latest Wolf Creek series is loaded with stunning 4K imagery from the Aussie outback.
Amazon Prime Video
Most of Amazon's originals are offered in 4K and HDR, at no extra cost. Of course, that includes the hugely popular show from the Top Gear crew, The Grand Tour. A show full of exotic locales and lavishly filmed supercar reviews is perfect for 4K and HDR, and it doesn't disappoint. It's one to put on to show off your new TV to your friends!
iTunes
Adding 4K support to go with the launch of last year's Apple TV 4K, iTunes offers a decently large range of movies in 4K, a library that's growing as they get the rights to add 4K versions from more and more studios. If you already own movies in iTunes, take a look at your library. Because if you've already bought a movie and they've later added a 4K version, they've given you the 4K version for free! There's no extra cost to rent or buy 4K stuff on iTunes either.
YouTube
4K content is everywhere on YouTube, most of it completely free – and encompassing everything from demo footage that shows off the format to your regular content from creators' channels (one of the benefits of 4K cameras and editing software being so cheap these days). If you're looking for some demos of what HDR can do to make a 4K picture really "pop" this is the place to go, too. Just do a search for "HDR" and prepare to give your new TV a proper workout!
Can you download in 4K?
If you're still waiting for fast broadband to come to you and you can't even muster up the download speed for Netflix's 4K content, you'll probably want to hold off on those 4K premium plans for now. Unfortunately, due to restrictions from the rights holders, none of the streaming services will let you pre-download 4K content – something that will hopefully change soon. In the meantime, 4K UHD Blu-ray discs are going to be where you get your show-off material (and we'd highly recommend starting with Planet Earth 2!).
What is the future of 4K?
4K is here to stay, but you may already have heard murmurings of 8K being around the corner. And yes, 8K is a thing – LG recently demoed their first 8K display – but it's not going to be ending up in your living room any time soon, and you definitely won't be streaming it without a drastic improvement in download speeds. You'd need a truly massive screen to see any difference from 4K, too. For the foreseeable future, 4K HDR is the pinnacle of home video quality. And thanks to the big streaming players getting on board with it, you're never going to be short of new 4K content to watch.
Compare streaming TV | plans
+

prices
Kayo Sports from Telstra $10 off
Compare All Now
Free 3 Months of BINGE w/ Telstra